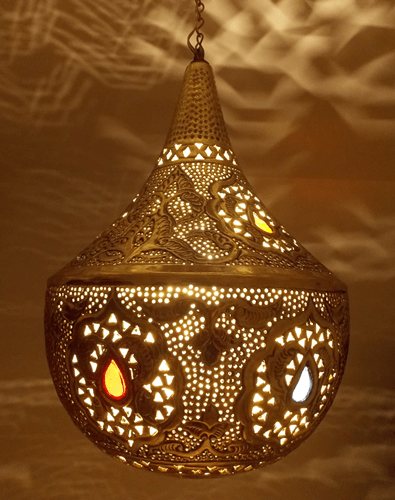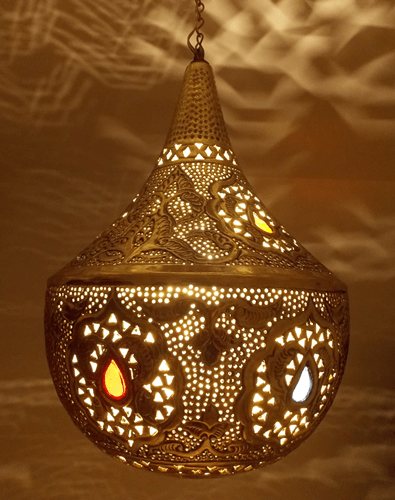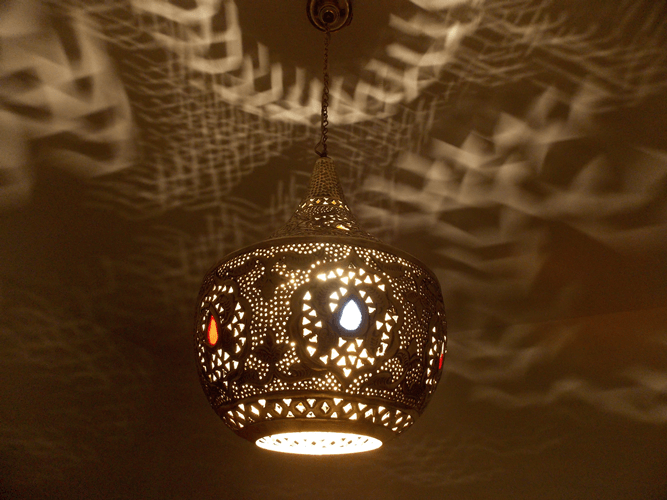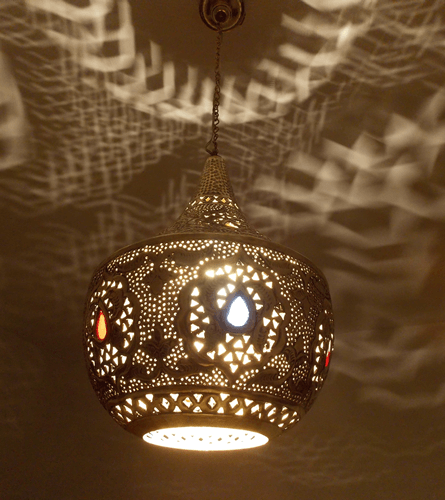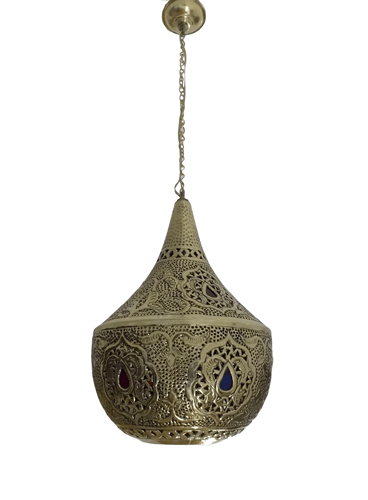 Description
Handmade Moroccan Brass Lantern Shades
Magnificent Shades eye catching Lantern made of brass which is hand cut and hammered all over the lamp. Various colored stained glass pieced of glass are carefully installed within the lantern to add more beauty to the Moroccan piece.
The top of the lamp is plainly hand hammered while the middle and the low part have been both hand-etched and hand-pierced with attaching very small pieces of stained colored glass.
This combination of cut brass and colored glass provide very beautiful and artistic shape all over the space which can be a living, guest or a bed room.
Sometimes we see some items which we like but we are not sure if it can fit to our decoration style or not. The new trend of interior design is to add Moroccan piece within any type of decoration including modern, classic etc. which would act like a spice within the food.
Make it a try and imagine this Moroccan Lantern within any place in your house. We guarantee you that it will not be only an addition but it will be adored but whoever sees it.
Our BlogPosts
If you would like to know more about the origin of our items and the rich and stimulating history of the region. You can check our blogposts in which we talk about every piece in the Museum of Islamic Art in Cairo, we also try to explain their artistic nature, the materials used and we focus more on their historical background: