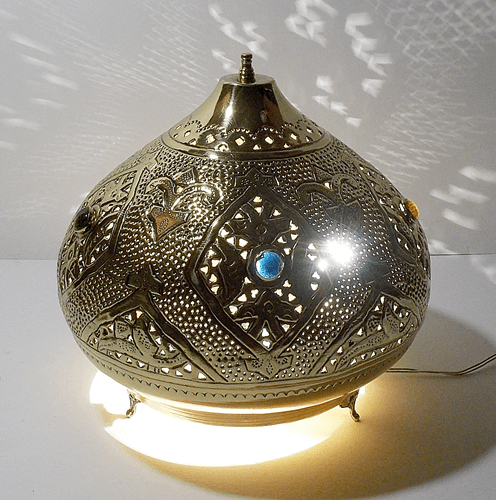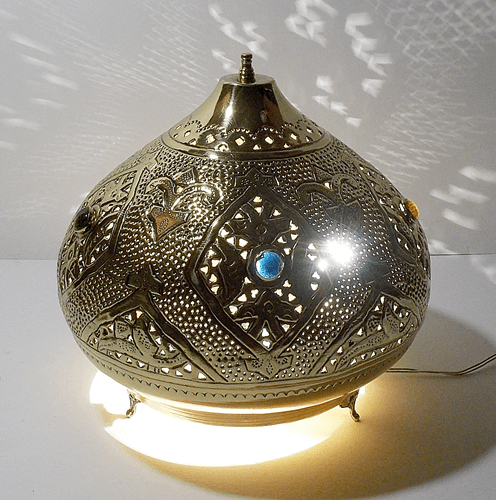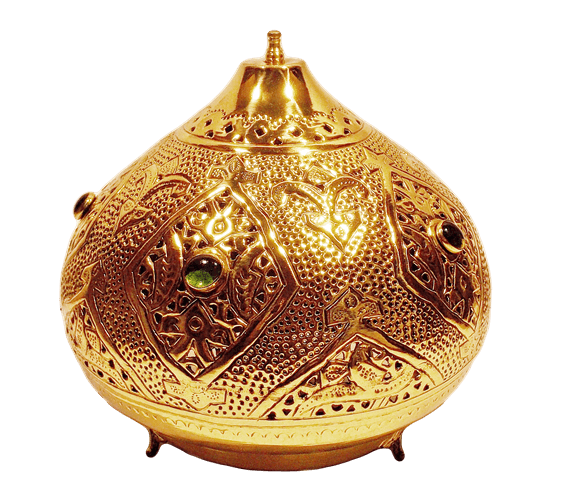 Description
Moroccan Brass Dome Shaped Jeweled Table Lampp>Handmade Moroccan Lamp hand pierced and etched and jeweled with different colored small glass pieces all over the lamp. This lamp which has a glossy brass is a beauty even if it is placed without have the lights on. The combination of the glossy golden color and those different colors jewels including blue and yellow provides some kind of grace to the lamp. While the piercing and etching which are designed using the combination of geometrical and floral shapes which is well known in Arabic architecture adds the oriental Moroccan charm to the shape of the lamp.
In order to enjoy the shades of this lamp it is advised to use a transparent strong type of lamp bulb.
While in case you just want to enjoy the lamp without those types of shades it is advised to use a frosted lamp bulb.
This Moroccan Lamp is wired but does not include the plug because there are different types of plugs according to the location. The right plug can be easily attached to the lamp within less than five minutes.
Our BlogPosts
If you would like to know more about the origin of our items and the rich and stimulating history of the region. You can check our blogposts in which we talk about every piece in the Museum of Islamic Art in Cairo, we also try to explain their artistic nature, the materials used and we focus more on their historical background: