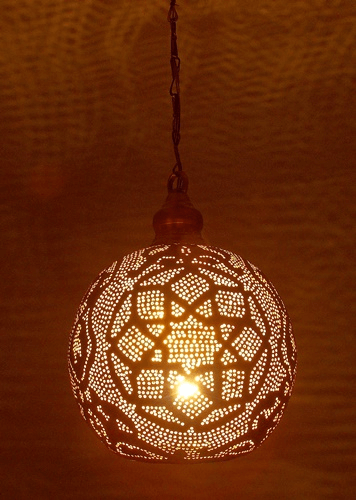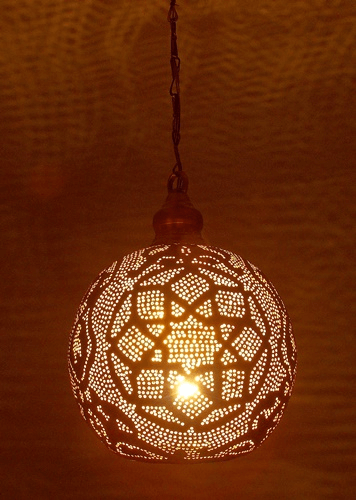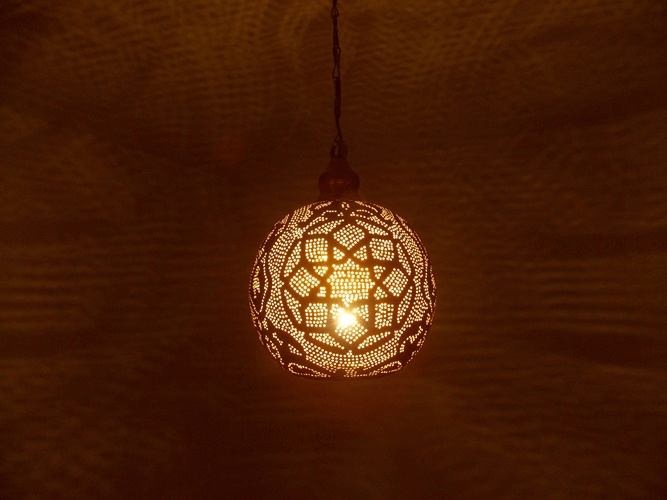 Description
Moroccan Brass Ball Shaped Lamp Shades Pendant
Handmade Moroccan Lamp hand pierced. The artisan who worked on the piercing of the lamp have put a shape in the end in which the lamp would end with. This shape is mainly based on combining different geometrical shapes together in which has been used for centuries in different types of Arabic architectures. This type of piercing in addition to the beauty of the piece itself provides very unique and artistic shades all over the room.
In case you would like to have this type of lamp and you donít want to have those shades on the walls, all you need to do is just attach a frosted lamp bulb.
While in case you would like to have this type of shades you would need to add a transparent strong type of lamp bulb.
This Moroccan lamp is made of genuine brass and is electrically equipped to be immediately installed within the ceiling.