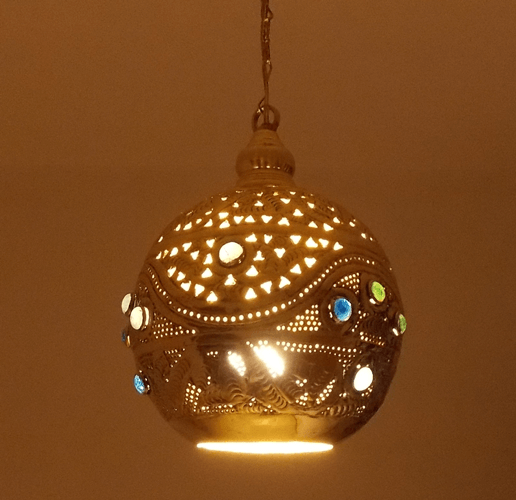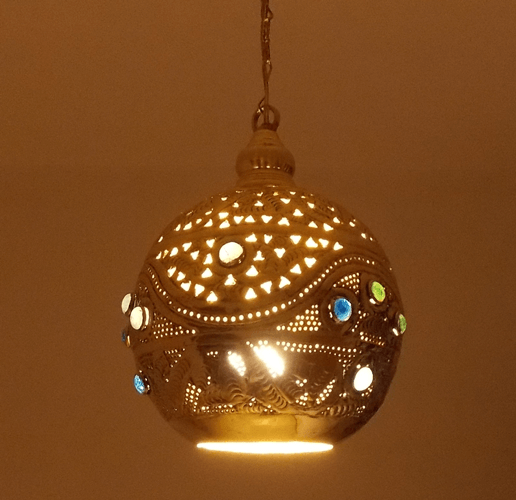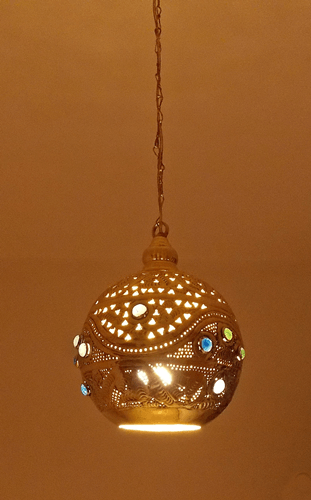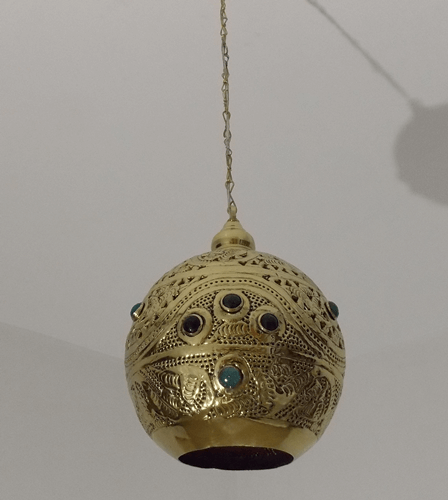 Description
Handmade Ball shaped Brass Small Ceiling Jeweled Lamp Pendant
Moroccan handmade ball shaped lamp made totally of genuine brass and jeweled with small circular stained glass with various colors. The whole lamp has the color of glossy gold brass color. It is pierced in different shapes including triangular shapes to bring more light of the lamp with a combination of tiny piercing to bring the beautiful ethnic Moroccan shape which attracts most of the people to this kind of art.
Also, those different types of piercing with the colored stained jewel glass brings a blend of shades on the walls and the ceiling which includes both different shapes and colors that would be scattered all across the place.
This lamp can fit to a small bedroom or to a corridor where you would need a dim light with an artistic outlook and shades.
We have it wired and electrically equipped this Moroccan lamp to be directly installed to the ceiling.
Our BlogPosts
If you would like to know more about the origin of our items and the rich and stimulating history of the region. You can check our blogposts in which we talk about every piece in the Museum of Islamic Art in Cairo, we also try to explain their artistic nature, the materials used and we focus more on their historical background: