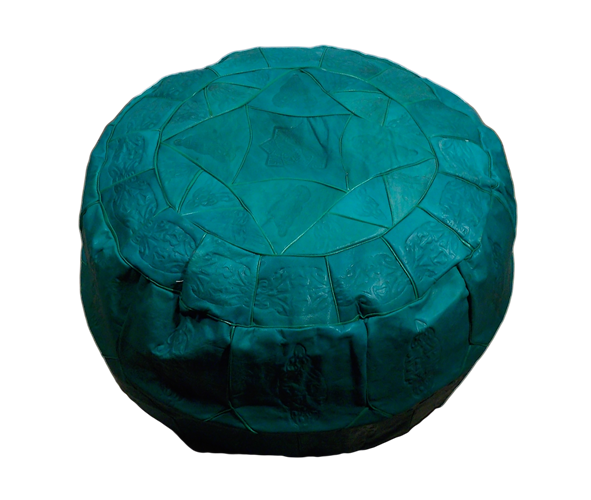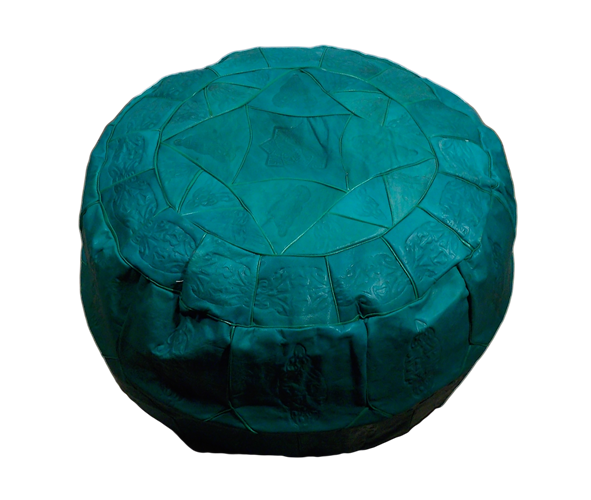 Description
Handmade Moroccan Stamped Turquoise Leather Ottoman Pouf
This Ottoman pouf is made completely of genuine leather. It is made by cutting leather into different pieces and then carefully sewing them together in different patterns. The ottoman color is Turquoise and stamped with different shapes and sizes of stamps which adds more enchanting look to the whole pouf. This pouf has only one color turquoise which is loved by most people .
It has a zipper at the bottom and can be filled with an old cloth, Blankets, soft fiber or packing peanuts.
For easy shipping and handling; the item will be shipped unstuffed.
Our BlogPosts
If you would like to know more about the origin of our items and the rich and stimulating history of the region. You can check our blogposts in which we talk about every piece in the Museum of Islamic Art in Cairo, we also try to explain their artistic nature, the materials used and we focus more on their historical background: