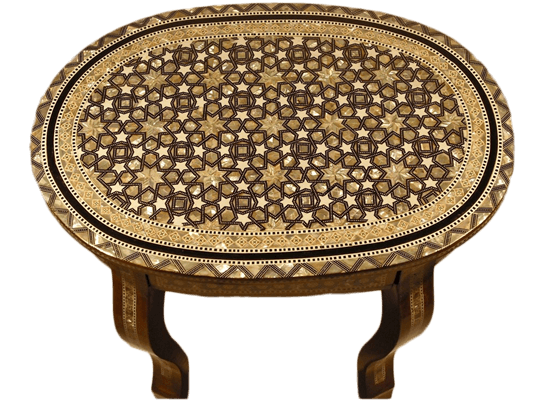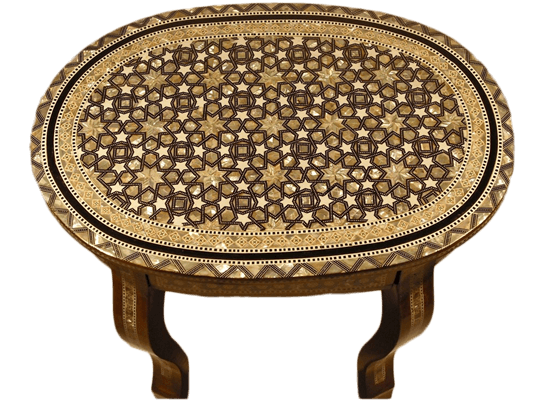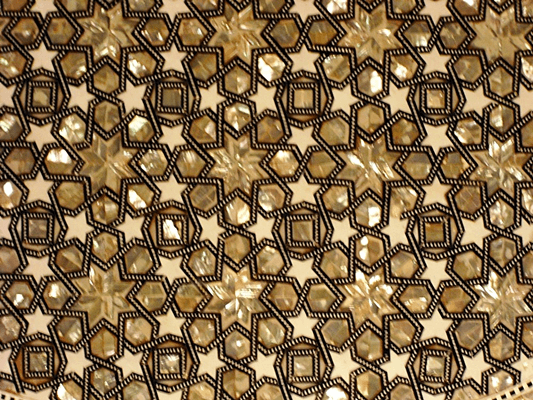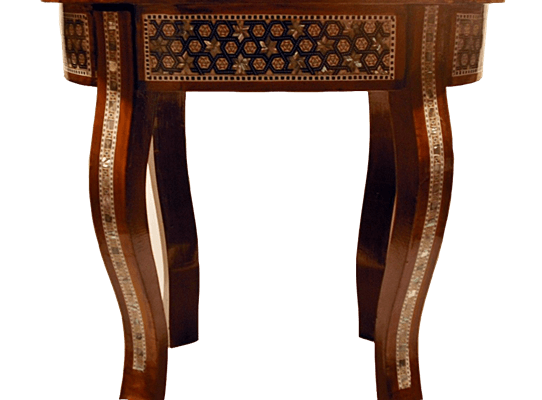 Description
Handmade Moroccan Oval Mother of Pearl Table
Handmade Moroccan Oval Table made of beech wood,
It is designed to fit the need of a side table or a coffee table as well as a main table in a small room due to its lengthy two sides.
This Moroccan Mother of Pearl table is painted in wood tone and has a classic design in addition to the Moroccan style which can be felt by the Mother of pearl which is inlaid in different geometric shapes all over the top of the table and also carefully inlaid on the legs.
The table is handmade in a way that it can be unset so it can be easily stored.
Our BlogPosts
If you would like to know more about the origin of our items and the rich and stimulating history of the region. You can check our blogposts in which we talk about every piece in the Museum of Islamic Art in Cairo, we also try to explain their artistic nature, the materials used and we focus more on their historical background: