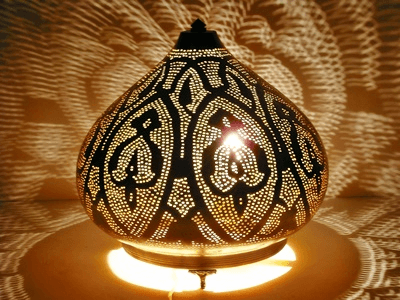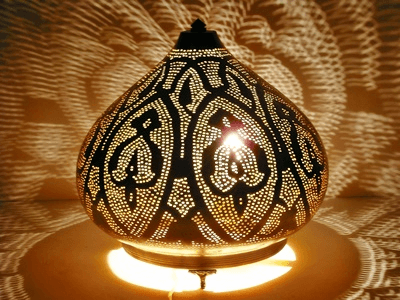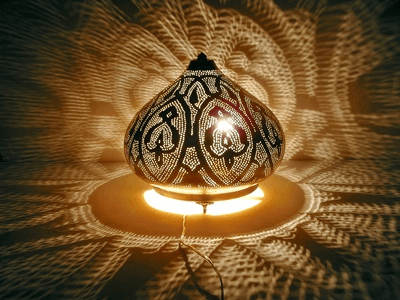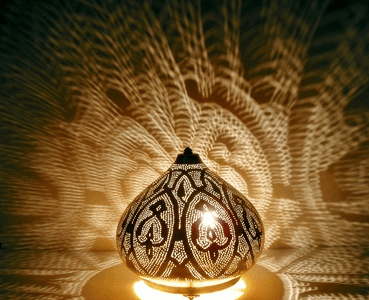 Description
Handmade Moroccan Brass Electrical Table Lamp Shades
Moroccan Brass Table Lamp Shades which have the design inspired from a dome of a mosque, which makes this shape lies in the heart of all the people in the Middle East.
This piece even though it is very traditional and vintage in shape but you will be surprised how well it can go hand-in-hand in a glamorous living room.
The lamp is hand etched with different geometrical and flower patterns which can bring very beautiful shades within the room.
In case you would like to have something which would add a real oriental touch to your house, shop or gallery, you won't find a better piece.
The lamp is electrically equipped and wired but without the plug and that is because plugs varies according to the region.