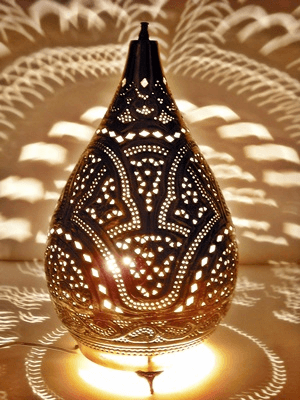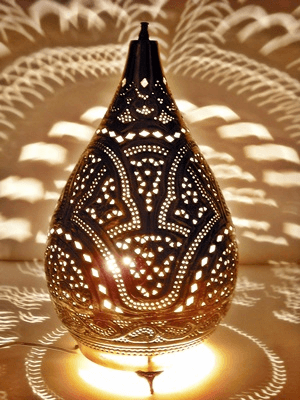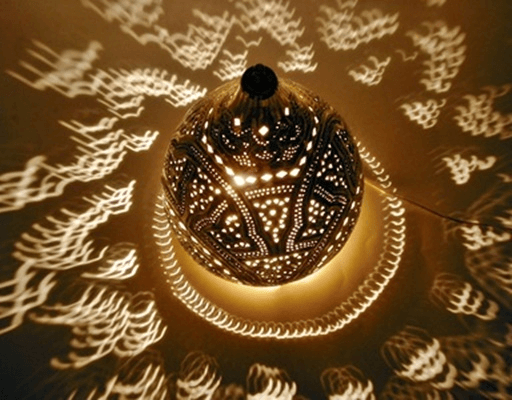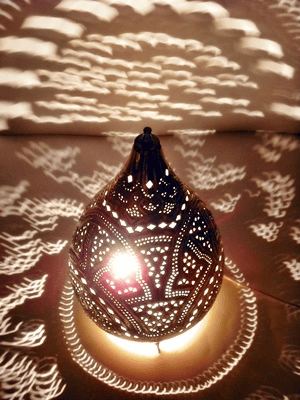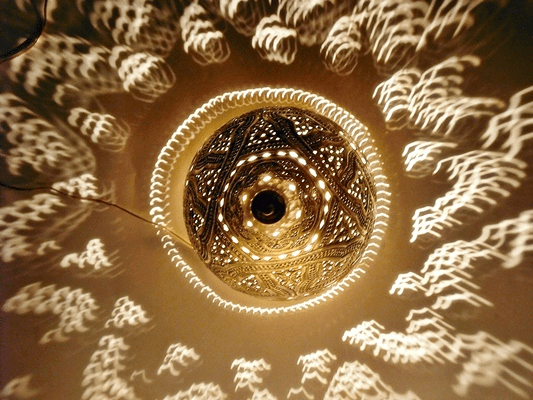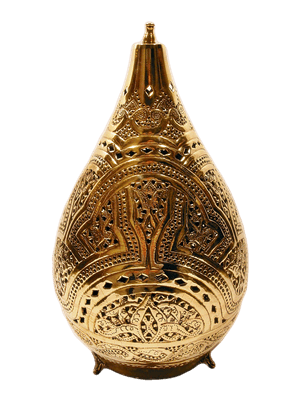 Description
Handmade Moroccan Brass Electrical Table Lamp Shades
The design is nearly a cone shaped but with curved lines to bring smoothness to the shape.
This shape is very popular especially in Moroccan lamps due to its smooth figure; it is carefully curved with nearly no edges and is hand etched with different geometrical and flower patterns all over the piece to provide artistic shades all over the room.
This lamp is stimulating, inviting and majestic that is going to attract the eyes even when switched off.
The lamp is electrically equipped and wired but without the plug and that is because plugs varies according to the region.
Our BlogPosts
If you would like to know more about the origin of our items and the rich and stimulating history of the region. You can check our blogposts in which we talk about every piece in the Museum of Islamic Art in Cairo, we also try to explain their artistic nature, the materials used and we focus more on their historical background: