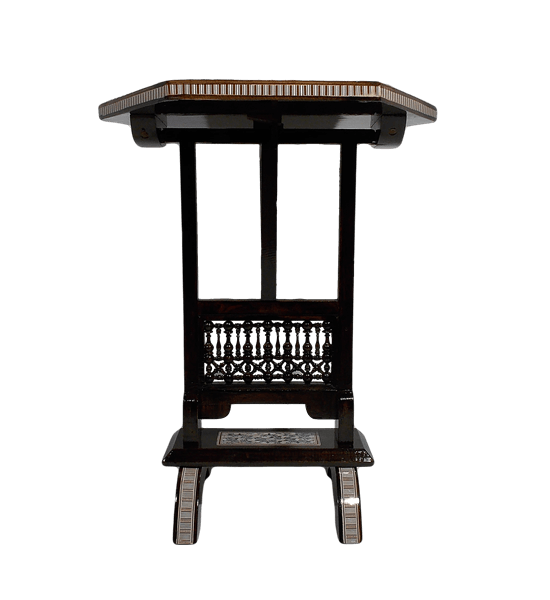 Description
Handmade Mother of Pearl Moroccan Octagonal small folding table
Folding Moroccan table handmade of high quality beech wood and have mother of pearl inlaid all over the piece. The table head can be folded in case you would need more space and it can be placed on any place within the room in which the table would have also an appealing look. The bottom of the table has an arabesque pattern in addition to the mother pearl which is inlaid on specific parts of it.
The head of the table is designed to have various geometrical shapes and colors of mother of pearl pieces which forms repetitive patterns to make it a real piece of art.
The wooden parts of the Moroccan table is painted with very high quality materials to have the dark wood tone color which makes it fit to any type of decoration including Modern, classical etc.
The size of the Moroccan table is relatively small which makes it both handy and useful to have space which can handle various items on.
Our BlogPosts
If you would like to know more about the origin of our items and the rich and stimulating history of the region. You can check our blogposts in which we talk about every piece in the Museum of Islamic Art in Cairo, we also try to explain their artistic nature, the materials used and we focus more on their historical background: