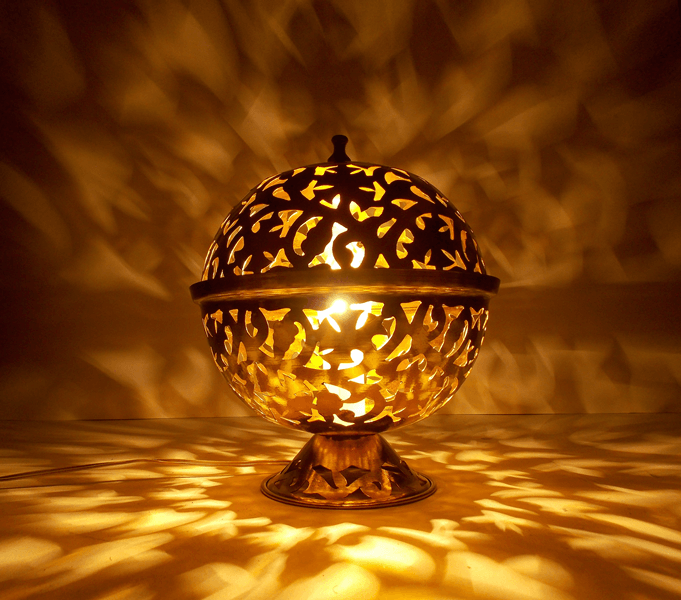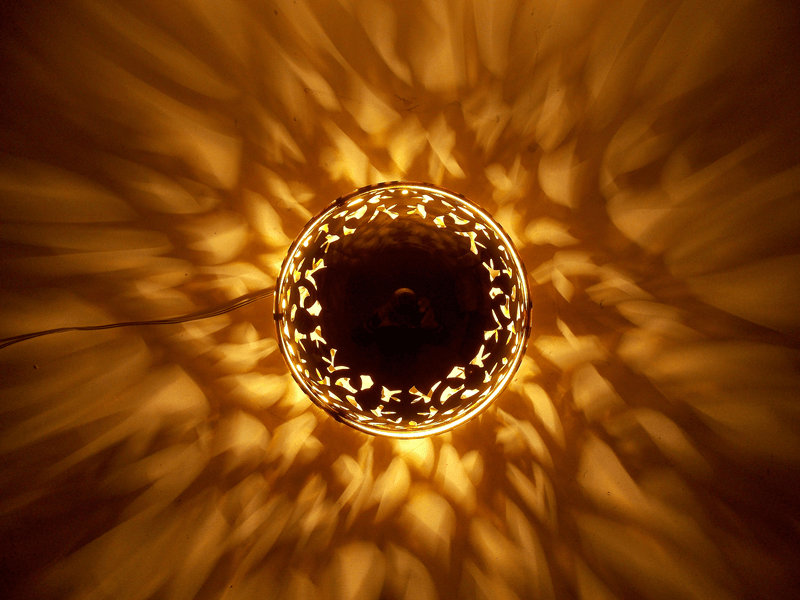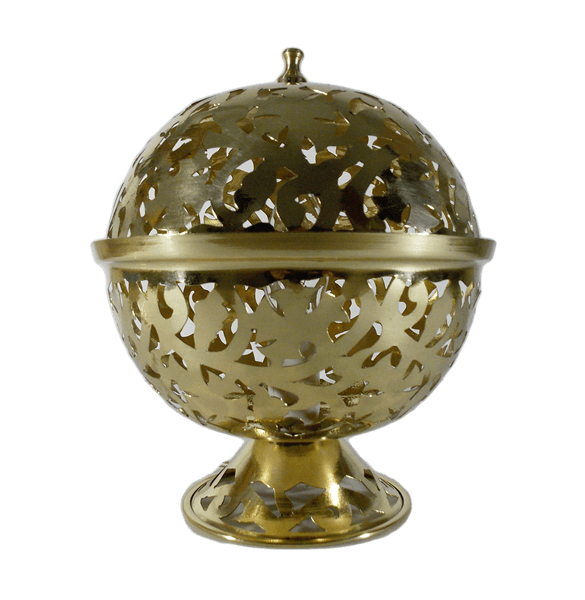 Description
Handmade Moroccan Small Brass Ball Shaped Table Lamp
Small Moroccan Table Lamp is ball shaped, made of brass which is cut all over the piece in different patterns to form an amazing shape. Those patterns are scattered randomly that can provide very strong dramatic shades all over the place.
The size of the Moroccan Table lamp is relatively small which makes it a perfect fit for a shelf of a special drawer where you would like to add something that adds some beauty to it, or a small table with a special corner where you would like to add something that can make an impression to whoever lay their eyes on it.
The Moroccan Table Lamp due to its shades and its ball shape with a base gives the feeling of a magical crystal which is well known in many fictional movies owned by most of magicians.
The Moroccan Table lamp is electrically equipped and wired but without the plug due to the variation of plugs all over the world.
Our BlogPosts
If you would like to know more about the origin of our items and the rich and stimulating history of the region. You can check our blogposts in which we talk about every piece in the Museum of Islamic Art in Cairo, we also try to explain their artistic nature, the materials used and we focus more on their historical background: