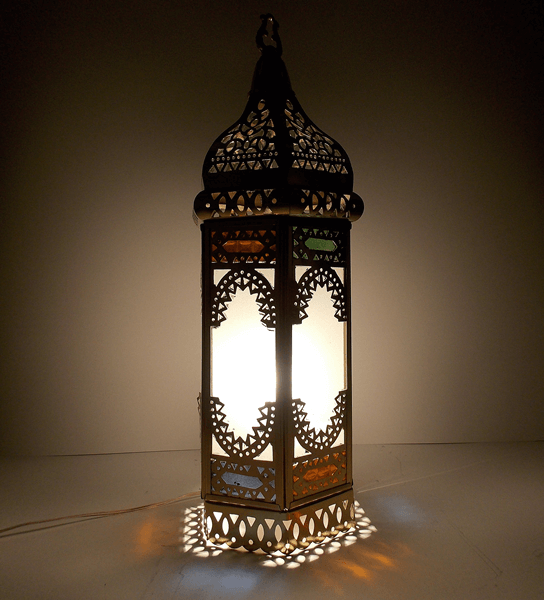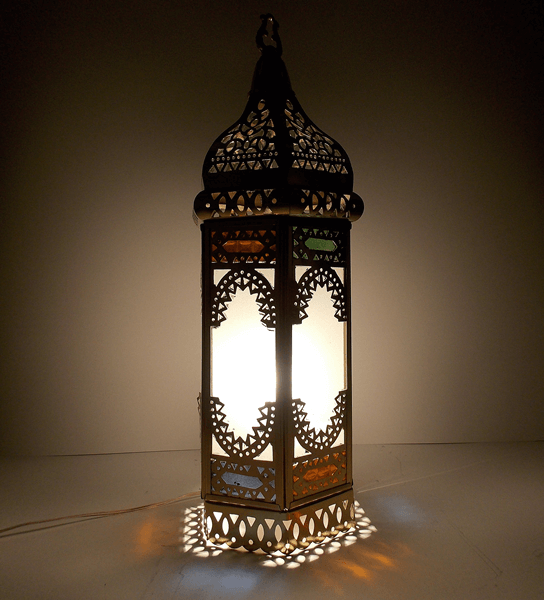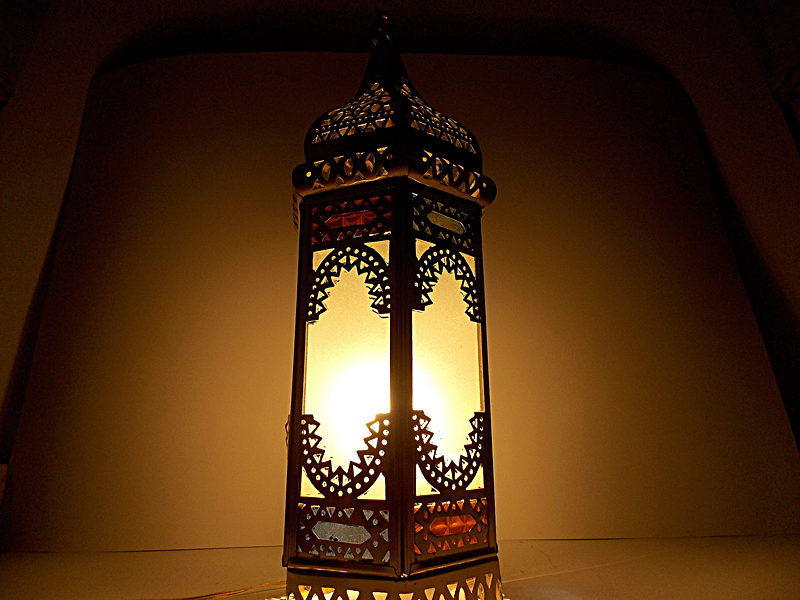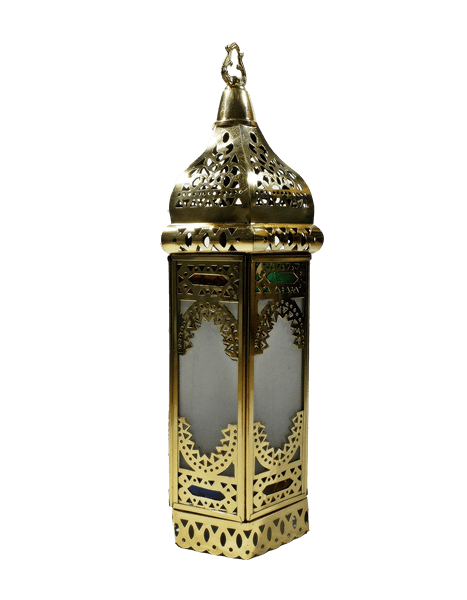 Description
Handmade Moroccan Brass hexagonal stained glass Table Lamp / Lantern / Pendant
A real Beauty Moroccan Lamp which is designed to work as a table lamp or a hanging light lantern pendant. It has white stained glass on every side of the hexagonal shape in the middle of the lamp as well as yellow and blue colored stained glass on the bottom and the top of the lamp. The brass is hand cut all over the lamp in different geometrical as well as leaves shapes which provides a real beauty when combined together.
The stained glass white, yellow and blue color provides such kind of fantastic lighting which would be a real eye catcher within the house.
This lamp would fit in any place within the house but it would be a real addition if you placed it within a certain spot within a living room or a guest room.
The Moroccan Table lamp is electrically equipped and wired but without the plug due to the variation of plugs all over the world.
Our BlogPosts
If you would like to know more about the origin of our items and the rich and stimulating history of the region. You can check our blogposts in which we talk about every piece in the Museum of Islamic Art in Cairo, we also try to explain their artistic nature, the materials used and we focus more on their historical background: