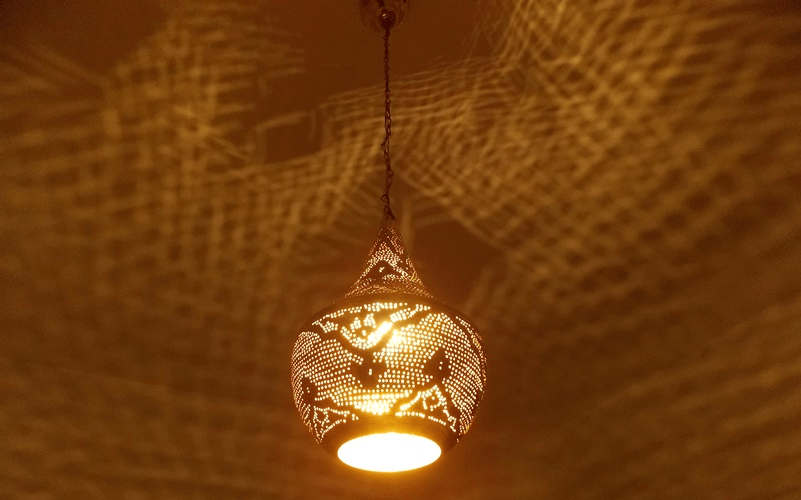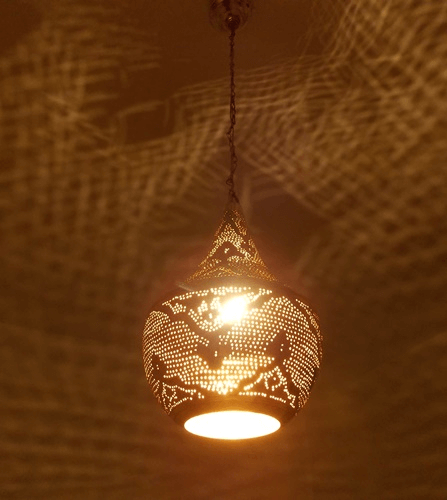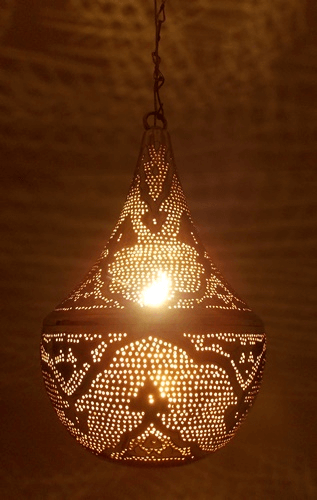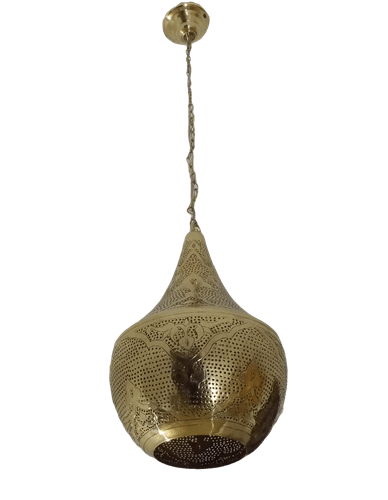 Description
Handmade Moroccan Small Lantern
Moroccan Lantern made of genuine brass which is hand pierced all over the piece. The Lantern has a elegant streamlined shape. It is small in size so it can fit to any space where you would like to have many spot lights with similar shape such as a corridor, it can also fit to a small corner where you would like to have some type of lighting which provides very special shades all over.
Those types of Moroccan Lanterns are perfect for those who would like to have soft type of lighting. It can fit to any type of decoration due to its simple design and plain type of piercing.
In case you would like to have those strong shades you would need to insert transparent strong lamp bulb but in case you would like to enjoy it with simple plain lighting to the surrounding all you need to do is installing a stained lamp bulb.
Our BlogPosts
If you would like to know more about the origin of our items and the rich and stimulating history of the region. You can check our blogposts in which we talk about every piece in the Museum of Islamic Art in Cairo, we also try to explain their artistic nature, the materials used and we focus more on their historical background: